MISSION
I am a Philadelphia-based painter who collaborates with artist and psychologist Dr. Tracy Steen.
Through public art, pop-up art shows, and social media, our artwork explores the unseen world, the shadow side of human beings, and the stories we can tell to change our realities for the better.
Our art project Monument received a Social Media Leadership Award from the Wharton School, the University of Pennsylvania's school of business. Knowledge@Wharton recognized Monument as an example of how to use social media to promote a more unified world.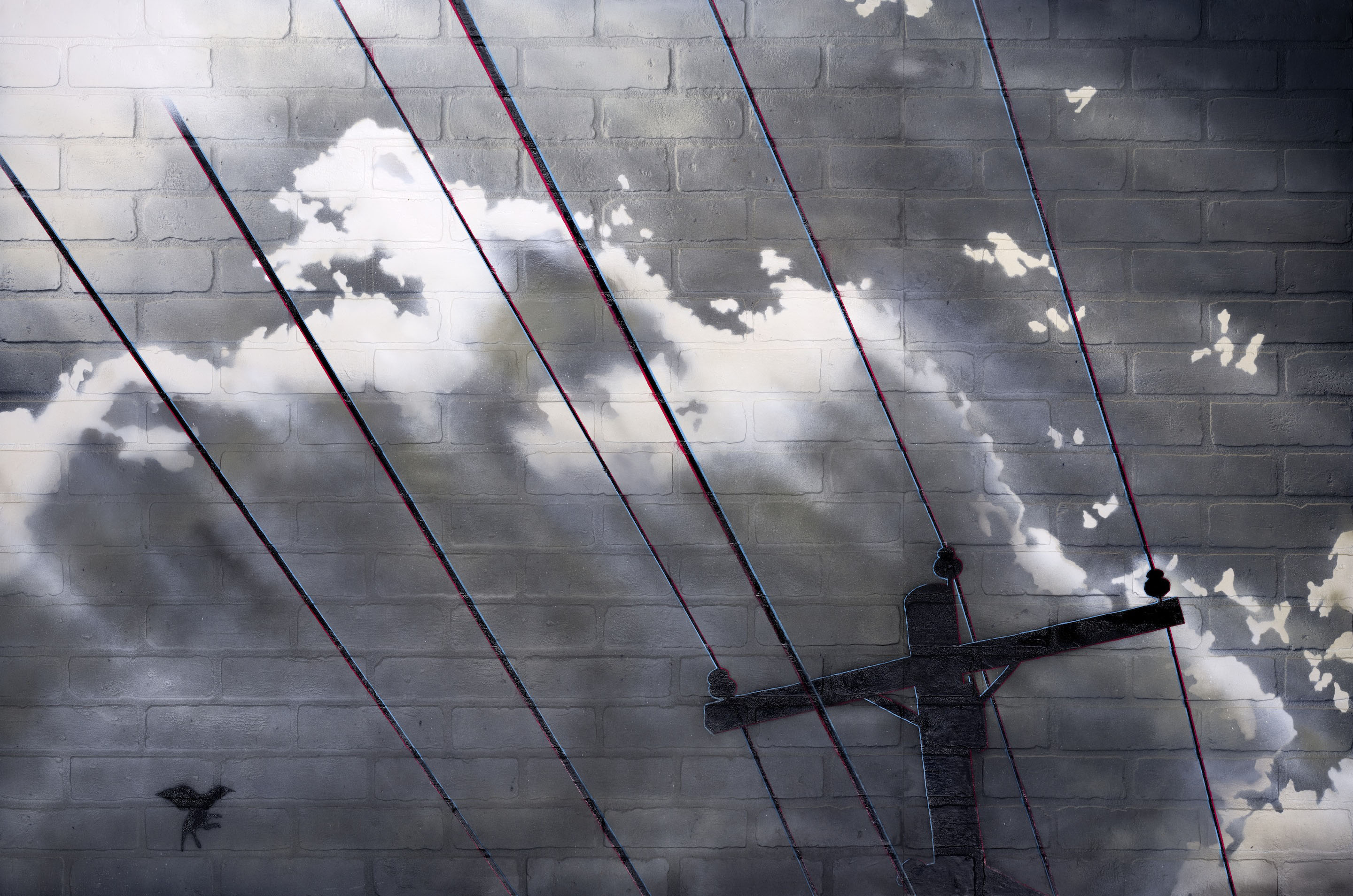 Telephone Wires. Spray paint on artificial brick. 48 x 72 in. 2011.
PROJECTS